"Lust and greed are at the root of worldliness." - Sri Ramakrishna
---
Documents : Devotional 2 : Devi
---
Mariamman Thalattu - 3 : - : Roman - English
Mariamman Thalattu - 3

Mariamman Thalattu - 3


Kokku muduginile komedagam katti vaithay,
Kokkum ariyumo komedakathin oliyai,
Moola kanalin mudanmayasi nindra shakthi,
Balanukkuvanda bara erichalkalil,
Kalerivu, kaierivu kattazhagi vangum amma,
Kuthal kulaichal kulai mar idi novu,
Mandai kudaichal odu, maradaippu thalai novu,
Vada pitha seetha juram val piniyai karum amma,
Iduppu kudaichalai thaan easwariye vangum amma,
Pithayerivugalai pethavale vangum amma,
Kazhuthu valiyadanai kattazhagi vangum amma,
Pathiriyal thaan thadavi bara muthazhithu vidu,
Vibhoothiyai pottu irakki vidu muthirayai,
Veppilai pattavidam vinaigal parandu odum amma,
Pathiri pattavidam pavam parandudum amma,
Vibhoothi patta thathkshaname vinaigal paranthodum amma,
Panchaksharam pattal pavangal theerndu vidum,

Oh Power who stood first in the primeval fire,
Among the great burning sensation that this child got,
Oh pretty one take away the burning of the hand and legs,
Prickly sensation, pain, the great pain of the chest,
The pain in the head, heart attack and head ache,
Oh mother protect me from Rheumatism, acidity, cold fever and great sickness
Oh Goddess, take away from me the pain of the hips,
Oh mother, take away from me the burning due to acidity,
Of pretty one, take away the pain in the neck from me,
Please remove the pearls from me by caressing with Pathiri,
Please apply sacred ash and remove from me the seal of the disease,
Oh mother wherever the margosa leaf touches, all problems will vanish,
Wherever the margosa leaf touches, all sins will fly away,
As soon as the holy ash is applied, all problems will fly away,
When the five letters (namasivaya) touch, all the sins would be finished,

Pathendral erandariyen balan amma un adimai,
Ettendral irandariyen ezhaiyamma un adimai,
Nagathin kannayamma, nalla vida pambe,
Seshathin kanneyamma china vida pambe,
Pambe thalaikanai than veppilayo panju methai,
Veppam pal undavale, vedantha mari muthe,
Iynnoru pambunakku alliyitta veera chadai,
Veerachadai melirundu vimaliyare konjum amma,
Munnooru chandi mudar chandi unni thendray,
Nanoonuru chandi nadu chandi unnuthendrai,
Chandikku chandi, thani chandi unnuthenday,
Veedikku veedhi veli chandi unnuthendary,

When you tell ten, this boy who is the slave does not know it from two,
When you tell eight, this poor man who is your slave, does not know it from two,
Oh mother who is the eye of the cobra and a very good poisonous snake,
Oh mother who is the eye of Adhi sesha and a small poisonous snake,
Snakes are my pillow, and margosa is my cotton bed,
Oh Philosophical gem of Mari who has drunk the milk of margosa,
Your unkempt hair is five hundred snakes,
Be on the valorous tuft, oh pure one and fondle me,
When there were three hundred junctions, you said the first one was yours,
When there were four hundred junctions, you said the centre one was yours,
For junction to junction, you said the separate junction was yours,
From street to street, you said the junction outside was yours,

Pattathu azhagiyamma, padai mugathu raja kanni,
Kanna purathale karana soundariye,
Thiru vilakku nayagiye, devi kaannan oorale,
Mani vilakkin melirundu mathave konjhum amma,
Villkkir kudiyirudu melliyare konjhum amma,
Thiruvilakkin melirundu deviyare konjum amma,
Konjum amma pethavale, gopalan thangayare,
Chirithar mugathay amma chellarikka kandiduvay,
Parikasam cheypavarai pallai pidungiduvay,
Moolai veetu pengalai thaan muthathil aatiduvay,
Aranmanai pengalai thaan ambalatil aatiduvay,
Polladha pengalaithaan ther padam kattiduvay,
Ther padam kattidduvay, durandariye mathave,

Oh mother who is the pretty queen, Oh princess of the war field,
Oh mother of Kannapura, who is pretty due to reason,
Oh goddess of the holy lamp, Oh goddess of Kannanur,
Please fondle me from the top of the pearl light,
Oh thinner goddess live in the lamp and fondle me,
Oh mother, Oh sister of Gopala fondle me,
Mother you would destroy the face of those who laugh at you,
You would remove the teeth of those who jeer at you,
You would rock the girls of the corner houses in the courtyard,
You would rock the girls of the palace in a public place,
You would tie to the chariot the girls who are bad,
You would tie to the chariot, oh mother, oh enemy of bad ones,

Nadu veedhiyil kolli vaithu naan ariyen endriduvay,
Kadai veedhiyil kolli vaithu kadakka poy nindriduvay,
Kadiya visham pole kadikka vittu parthiruppay,
Theenda visham pole theenda vittu parthiruppay,
Pambu kanni neeliyamma pazhi kari mari muthe,
Thaye durandariye sarva loka mathave,
Aaratha kopamellam aychiyare vittu vidu,
Kadalil moozhgi amma kaduga nee varum amma,
Kaveriyil thaan muzhugi kamakshi varum inge,
Vanda mania vazhum amma, irundamanai eederum,
Kanja veriyan kana veriyan pavadai,
Pavadai rayanai thaan pathiniye thaan azhayum,
Thaayarum pillayumai thar kaaka venum amma,
Mathavum pillayumay manathu vaithu karum amma,
Aathalum pillayumay anbu vaithu karum amma,

You would set fire in the center of the street and say you do not know,
You would set fire in the market street and stand far away from that place,
You would make it bite and see as if it is not the poison of the bite,
You would make the poison touch and see if it is the poison that is touched,
You are the snake maiden, you are the blue one, and you are the pearl that avenges,
Oh mother, oh killer of enemies, oh mother of all the world,
Oh mother of the cow herds, leave out all this unquenchable anger,
Oh mother, take bath in the sea and come very fast,
Oh Kamakshi, take bath in river Cauvery and come here,
That house where you come will live long and where you stay will get better,
That Pavadai Rayan is an addict to cannabis, he is one who is very angry,
Oh virtuous wife call that Pavadai rayan,
Like Mother and child, you have to defend and protect,
Like mother and son, please protect with all your mind,
Like mother and son protect us all with love,

Kaaradiyai pethavale kalu thalai nogamal,
Kasi vala naatai vittu karaniye vandamarum,
Oosi vala nattai vittu, uthamiye vandu amarum,
Pambai muzhangi vara, para melam aarparikka,
Chithudukkai konji vara, chiru manigal olamida,
Vedikkai parthirundal veepan chilayalum,
Kelikkai parthirundal kili mozhiyal mari muthu,
Samayapurathale sambrani vasagiye,
Mukkonathu ullirukkum mudanmai ayi nindra shakthi,
Narkonathullirukkam nalla muthu mariyare,
Panchakshara porule Parvathi pethavale,
Arukonthullirukkum aadhi parameshwariye,
Shatakshara porule aananda mari muthe,

Oh mother who has the protective feet, without pain to your leg and head,
Come from the land of Kasi, oh mother who is the cause,
Oh pure one, come out of the fertile Oosi country and sit,
With horns sounding and drums making lot of sound,
With small drums lisping and small bells making great sound,
The goddess who has a statue made of margosa was playfully watching,
Watching the play that Mari who had voice like the parrot,
Oh mother of Samaya puram, Oh mother who likes Sambrani (myrrah) smoke,
The primeval power who was inside the triangle,
That good pearl mari who was inside the four sided figure,
Oh mother, oh Parvathi who is the meaning of Panchakshara (namasivaya),
That original parameshwari who was within the hexagon,
That happy pearl mari who is the meaning of the eight letters,

Nayagiye mari muthe, Naranar thangayare,
Iymbathoshagiye, aadhi shivan deviyare,
Aadhi shivan deviyare, ammai muthu mariyare,
Perulaga rakshagiye, perumaludan pirappe,
Perumaludan pirandu, perulagai aandavale,
Aaynudan piranthu ammai muthay nindravale,
Thirukonathil ullirukkum thrirupura saundariye,
Aaradhara porule, abhisheka pathiniye,
Mooladhara porule mun piranda devathaye,
Thaye durandariye sarva loka sundariye,
Pathiriyal thaan thadavi para muthai thaan irakkum,
Veppilayal thaan thadavi melliyare thaan irakkum,

Oh lady who rules, Oh Mari who is a pearl, Oh sister of Narayana,
Oh Goddess of fifty one alphabets, Oh consort of primeval Shiva,
Oh consort of Primeval Shiva, Oh Mari who is the pearl of pox,
Oh mother who protects the world, Oh sister of Lord Vishnu,
Oh mother who was born with Vishnu and ruled the world,
Oh mother who was born with the cowherd and who stood as the pearl of the pox,
Oh Tripura Sundari who is inside the triangle,
Oh mother who is made of six basic things, Oh wife who is anointed,
Oh mother who is in Mooladhara, Oh goddess who was born before,
Oh mother oh destroyer of evil, Oh goddess of all worlds,
Please caress with Margosa leaf and reduce the heavy pearls,
Please caress with margosa leaf and oh tender one reduce them,

Meniyellam thaan kulira vilayadi muthirakkum,
Irangirangu thayare, engalai kappatthum amma,
Muthilu muthu mugathiludu mani muthu,
Engum ni Marida ellarkku mari muthu,
Pennay pirandu perulagai aala vanday,
Perulagai aala vandai, pennarasi mari muthe,
Nitham paramarikka nishturi nee piranday,
Desam paramarikka deva kanni nee piranday,
Kiliyethum nayagiye kili mozhi thayare,
Nithiya kalyani neeli paranjothi,
Ammaniye parvathiye aani muthu thayare,
Lokamellam muthalakkum loka parameshwariye,
Vethi kodi parakka virudu pambai thaan muzhanga,
Ekkalam oodhi vara engum kidu kidenna,
Pancha varna dal virudhu pakkam ellam choozhndu vara,

Please play all over the body, cool it and reduce the pearls,
Please reduce and reduce and please save us,
Pearl within the pearl, That pearl which comes on the face,
That Mari pearl which is filled every where,
You were born as a woman and came to rule this wide world,
Came to rule this world, queen among women, Pearl who is Mari,
You strict one was born to rule daily,
You were born as the god maiden to rule over the world,
Oh leader who holds the parrot, Oh mother who speaks like parrot,
Oh mother who is forever, Oh Blue one, Oh ethereal shine,
Oh lady, Oh Parvathi, Oh mother who is the like the best quality pearl,
Oh Parameshwari of the world, who measures pearls all over the world,
With victory flag flying, with the herald horn sounding,
With big shouts whistling, with every thing in the world shaking,
With five coloured light on all sides,

Nada sura melam nattiyangal aadi vara,
Thappattai melam thavin murasu thaan muzhanga,
Thalangal oodhi vara kavi vanar echarrikka,
Chinnangal oodhi vara chirappay kodi pidikka,
Janda chilar pidikka thani murasu than adikka,
Kodigal chilar pidikka kokkarippar veera makkal,
Chamarangal thaan veesi chandhippar veera makkal,
Thamarai poo chinnam aaravaaramay muzhanga,
Mikka kavundaigalum mridangam thaan mizhanga,
Nan gudiyum chudhiyum nandraga oodhi vara,
Thamburu veenai thakka padi thaan vasikka,
Pambai dithu para melam than adhira,
Kenchettu vadhiyamum kilarnattu vadhiyamum,
Kodi vathiyam puthithay kondu vandhar un makkal,
Ithanai vathiyangal isaikindrar parum amma,
Parthu kulirum amma pangana un manatu,
Kandu kulirum amma kallana un manathu,
Eppadi yagilumthan ezhaigalum eedera,
Kan parum parum amma karana saundariye,

With Nadahaswaram and dance all around you,
With Thappatai and Thavil making blaring sounds,
With beats making shrill sounds, With poets warning,
With symbols playing all over, With flags being held properly,
With some one holding the flag, with some people playing single drums,
With some people holding the flags, with valorous ones making victory sounds,
With some valorous ones fanning you with fans,
With Tharai making the big sound,
With many Kavundais and Mridangam making sound,
With good snake charmer's pipe and pipe being blown,
With Thamburu and Veenai playing properly,
With Pambai being beaten and Para melam making huge sound,
With Kenchet and Clarinet, with flag instrument brought newly by people,
Oh mother, see your people are playing so many instruments,
Please see and let your great mind get cooled,
Please see and enjoy and let your rock like mind get cooled,
Please see all these things, Oh beauty, who causes,
So that these poor people will be redeemed,

Indiranakku oppayi vilangum mariyare,
Kumathu azhagiyamma kolu mugathu raja kanni,
Sakala kutham sakala pizhai thayare nee poruppai,
Vanungukindra makkalukku vazhvu migavalippai,
Omkara roopiyendru unnaye thotharikka,
Pada veetil veethirukkum param chothi thayare,
Aar arivar un mahimai, aani muthu thayare,
Anda bhuvanamellam amma unai thozhuvar,
Desangalellam deviyai thotharippar,
Ellukku ennai pol engum niraindha shakthi,
Engum niraindavale ellorkkum thayare,
Anchal endra asthamodu adiyar thamai kakka,
Veppilayum kayyil vibhoothi yeengum thoolidhamum,
Karuna kadaksham vaithu kaakum magamayi undan,
Saranaravindamathai thandarulu mari muthe,

Oh Mari who is similar to Indra,
You are the beauty of the holy pot; you are the princess with the great face,
Oh mother, please pardon all mistakes and all bad actions,
Please give good life to those who salute you,
People pray you as the one with the form of "Om ",
Oh flame like mother who sits in Pada veetu temple,
Who will know your power, mother who is the basic pearl,
Oh mother this earth and all planets would salute you,
All the countries, holy mother would recite your prayers,
You are the power everywhere like the oil within every sesame,
Oh mother who is every where and who is the mother of everyone,
You would protect your devotees and show your graceful hand and say to them, Do not fear,
In your one hand you have margosa leaf and another a pot with holy ash,
Oh Pearl of Mari Oh great mother,
Who protects just with sidelong merciful sight,
Please give us your lotus like feet to worship,

Un per ninaithal pilli pisasu paranthodum amma,
Sooniyamum vaippum suzhandralinthu odi vidum,
Pathala vanchanamum parandu vidum un per ninaithal,
Sathakanni mathavve sangariye manonmaniye,
Kargathil veethu irukkum kannanur mari muthe,
Soola kapalamudan thuyya damarugamum,
Omkara roopam amma oruvar arivaro,
Makimai arivaro manidargal yavarum than,
Adiyar thamai kakkum mandira niranthariye,
Adiyargal cheydha pizhai aachiyare nee poruppay,
Koyil adimai amma kondadum balakan thaan,
Sannidhi pillayai thaan tharkarum pethavale,
Unnai allal very thuni oruvarayum kanom amma,
Varunduvar pangil valamay kudi iruppai,
Pavadai kkari amma parapariye angu kanne,
Unnugindra devathaigal, uduthugindra devathaigal,
Kattu patta devathaigal, karkkindra devathaigal,
Inda manayidathil irundu unnum devathigal,
Sambrani dhoopathirkku utpatta devathaigal,
Anaivorum vandirundu adiyorai karka vendum,

If one remembers your name ghosts and devils will run away,
Evil magic and black magical things would get turned and run,
If we remember your name the evils of the under world would fly away,
Oh mother of the seven virgins, Oh Sankari, Oh Manonmani,
Oh Pearl mari who sits on the pot at Kannanur,
Do people realize your form of Om,
Which carries the spear, skull and the big drum,
Do all the people ever realize your greatness,
Oh mother of permanent charms who protects your devotees,
Oh lady of the cowherds, please pardon the mistakes done by these devotes,
This young boy is the slave to your temple,
And so mother please save this boy who resides in your temple,
I do not find any other help except you any where,
Please live with happiness in the portions of those who are sad,
Oh darling angu, oh mother who is dressed in pavadai,
Those gods who eat, those gods who dress,
Those gods under control, Those gods who protect,
And those gods who like the smoke of Myrrah,
All these Gods would protect us devotees,

Oraam padi thalamam Olai poo mandapamam,
Olai poo mandapthil ugandu koluvirundal,
Irandam padi thalamam erathina simmathanamam,
Erathina simmadanathil irundu aeasu purindal,
Moondram padi thalamam munai magappu salaigalam,
Munai mugappu salaigalil mundi koluvirundal,
Nangam padi thalama, nava rathina mandapamaam,
Nava rathina mandapathil nayagiyum vandu amarndal,
Iyndam padi thalamam, azhundhiya simmadhanamam,
Azhundiya simmadanathil aayi kolvirundal,
Araam padi thalamam alangara chavadiyam,
Alangara chavadiyil aychiyarum koluvirundal,
Ezham padithalamam ezhudhiya simmadhanamam,
Ezhudhiya simmadhanthil easwariyal koluvirundal,
Ettam padi thalamam visthara medangalaa,
Visthara medaigalil vimaliyarum vandu amarnthal,
Onpatham padithalamam oru mugamay nindra shakthi,
Oru mugamayi nindra shakthi, uthamiyum koluvirundal,
Patham padithalama, palingu maa mandapamam,
Palingu ma mandapathil pathiniyal koluvirundal,

It is the courtyard of first step, it is the stage made of palm leaf,
In the stage made of palm leaf, She came and sat with happiness,
In the courtyard of second step, there is a throne made of jewels,
In the throne made of jewels she would rule her kingdom,
In the courtyard of third step, it is the pointed main roads,
In the pointed main roads, she was sitting earlier to this,
In the courtyard of the fourth step, it is the hall made of nine precious gems,
In the hall of nine precious gems, The lady who is the leader came and sat,
In the courtyard of fifth step, it is a stable throne,
In the stable throne, the mother came and sat,
In the courtyard of sixth step, it is the decorated street,
In the decorated street, the cowherd woman came and sat,
In the courtyard of seventh step, it is the throne which is crafted,
In the throne which is crafted, the goddess came and sat,
In the courtyard of eighth step, It is the broad platforms,
In the broad platforms, the clear one came and sat,
In the courtyard of ninth step, it is the single minded concentrated power,
In the single minded concentrated power, the just holy goddess sat,
In the courtyard of the tenth step, it is the great crystal hall,
In the great crystal hall, sat goddess who is the margosa leaf goddess.

Athaal koluvile aar aar kolu virundar?
Iyngkaranum vallabhiayum anbay koluviurndar,
Thondhi vayithonum thundubhiyum koluvirundhar.
Kuzhanadi vadi velan kumaresar thaan irundar,
Thogai mayilerum subramaniyar kolu virundar,
Singa vahanamerum devi koluvirundar,
Oor kakkum kali uthamiyal koluvirundar,
Durgayodu kali thodarnthu koluvirundar,
Valli evayanayudan magizhndu koluvirundar,
Pachai malai nayagiyal paingiliyal thanirundhal,
Poovai kurathiyarum porundhi koluvirundal,

Who did all sit with mother majestically?
The five handed one sat with power and love,
The god with a big paunch and Dundhibhi sat with her,
The baby Kumaresa with Vel sat with her,
The Subramanya who rides on a peacock sat with her,
The holy goddess who rides on a lion sat with her,
The truthful Kali who guarded the homesteads sat with her,
The Kali sat together with Durga continuously with her,
Valli sat there happily with Daivvayanai,
The parrot like goddess of the green mountain sat with her,
The Poovai Kurathi sat along with her suitably,

Vaazhmuniyum chemmuniyum vandu koluvirundar,
Kathan karuppanodu kattazhagar veethu irundar,
Thotiyathu chinnanum, durai magamum thaan irundhar,
Marumakkal ellam magizhndu koluvirundar,
Kumarargal ellam koodi koluvirundhar,
Aariya malayudan anaivarum veethirundar,
Aayan perumal anantha sayanan ennum,
Mayan peruman mangai manavalan,
Ivarai katha Aadhi nedu malum,
Panchavarai katha paralanthon than irundar,
Kothavarai katha gopalan thamirundar,
Muttayir kunju mukhamariya Balagarai,
Pittu valargthedutha perumal koluvirundhar,
Chettayir kkatha jaya ramar seethayarum,
Alamelu mangayamma hari ramar seethayarum,

The Vazhmuni and Chemmuni came and sat with her,
The Kattazhagar (handsome one) sat along with Kathan and Karuppan,
The Chinnan of Thottiyam and Duraimagan (Son of the Landlord) sat with her,
All the nephews and son in laws sat with her,
All the lads together sat with her,
All people along with Aariya malai sat with her,
The cowherd Vishnu, the God who slept on Anantha,
The Vishnu who was an enchanter and he who married Mangai,
The primeval great lord who protected the five pandavas,
The God who measured the world who protected the five pandavas,
The Gopala who protected the kings,
And the god who saved the womb sat with her,
The Jayarama and Sitha who protected the chettai,
Alamelu manga, Hari Rama and Sita,

Mangayodu lakshmiyum magizhndu kolu virundhar,
Sreedevi moodevi cherndu koluviruundhar,
Panchalayakkiyathil padumai pol vanduthitha,
Pathiniyal duropathayum para koluvirundhar,
Thalara danam cheyyum Darmar koluvirundar,
Vayu devan puthiranar madha veeman koluvirundar,
Devendiran puthiranar ther vijayan thamirundar,
Nagula sahadevar nalamay koluvirundar,
Kanaga kuyilazhagar kattazhagar veethu irundar,
Ivarkaludan koodi anbay koluvirundar,
Pattatharasi paingili subahrayum,
Ayan sodhariyal aaranangu veethirundal,
Nalla thangal, veera thangal nalla sangothiyammal,
Arthamulla sundariyal aaranangu vethu irundal,
Malayannum thaan amarndha mari koluvirundal,
Kai soolam kapparayum kayyir kapalamudan,
Pachelumbu thindral paal ozhugumendru cholli,
Chuttelumbu thindravale, sudalai vanam kathavale,
Akkalum thangayum iyndu irandezhu perum,
Iyndu irandezhuperum ange koluvirundar.

Mangai and Lakshmi sat with her happily,
The Jyeshtadevi and Sridevi sat together along with her,
The virtuous Droupadhi who was born like a statue,
In he fire sacrifice of Panchala sat with her seeing her,
The Dharma Puthra who was never tired of giving money sat along with her,
The Bheemasena who was the son of windgod sat with her,
The arjuna of the chariot, the son of Devendra sat along with her,
Nakula and Sahadeva sat well with her,
The Kattazhaga who was as pretty as the forest nightingale sat with her,
All the five sat lovingly with her,
The parrot like beauty Subhadra who was their chief queen sat with her,
The pretty lady who was the sister of the cowherd sat along with her,
Nallathanga, Veerathanga and the good Sangothiyamman,
And the royal looking pretty maiden sat along with her,
The Mari who sat in the Malayannor sat along with her,
Along with Soolam and shield and with skull in the hand,
The Goddess who ate burned bones saying that,
If fresh bones are eaten, the milk will spill
Who guarded the cremation ground,
Elder and younger sister, five and two making seven persons,
Five and two making seven persons, sat there along with her.

Thangathu Pey pilli than perai chonnavudan,
Angala easwariyum amarndu koluvirundar,
Thol vinai neeki, suguna mathaialikkum,
Ellai pidariyarum inge koluvirundar,
Kavalargal thaan pugazha, kanaka simmathanthil,
Kaval adhikari kattazhagi Veethu irundal,
Inda mania mudal ezhu mania un kaval,
Santhatham un kaval sadu guna mariyare,
Kaval padanam amma kattazhagi Mari muthe,
Kavalukkulle kalavu vara pogum amma,
Parathe chavukkittu pathiramai karum amma,
Theera vinaigalai thaan theekkum parapariye,
Thazhum athigalai thaan tharkata rakshiyamma,
Ezhu pidariyarum isaindu koluvirundar,
Muthalu Ravuthan munaiyulla sevagarum,

The Angala Easwari, by chanting whose name,
Devils and ghosts would not stay, sat there,
The Border Pidari who removed old sins,
And grant good blessings sat there,
The chief of guards Kattazhagi (Very pretty one)
Whose fame was sung by the guards sat there on a golden throne,
You are going to guard seven houses from this house,
Oh peaceful cultured Mari, always on your guard,
Oh very pretty Gem mari, it is your turn to guard,
Thieves may enter the place guarded,
Guard them with the big whip carefully,
Oh Goddess who removes all sins which cannot be pardoned,
Oh Goddess who saved those towns which were sinking,
The seven Pidaris sat there with full consent,
Muthalu Ravuthan and several guards with sharp weapons,

Muthathil vandu munaindu koluvirundar,
Poovadai Gangai yendru poorithu kathirukkum,
Pavadai rayanum pakkam kolvirundar,
Thakshiyilladha siva sangariyalendru sollum,
Akshiyudan koluvil amarndu koluvirundhar,
Devi thirukoluvil cherndu koluvirundar,
Aayi thirukoluvil anaivarum koluvirundar,
Mari koluvil mana magizhchiyayirundaar,
Veeriya koulvil veethirundhar ellarum,
Aalithu thaniundhar ammai thirukkoluvil,
Paalithu thaan irundar parapariyal thaan koluvil,
Koodi koluvirndar kombanayal than koluvil,
Nadi koluvirundar naaraniyal thaan koluvil,
Sandekam pokkiya sayuchiyam adaiya,
Santhoshamaga thavamirundhar ellorum,

Sat in the courtyard with great interest,
The Pavadai Rayan who thought that the dress with flowers,
Is ganges sat on the sides there,
The Siva sankari who does not have pity for bad ones,
Sat along with them there to rule,
They all sat together in the temple of holy goddess,
They all sat together in the temple of the mother,
Mari sat there along with great happiness,
All people sat there in the show of valour,
The mother was sitting in the show with mercy,
The great Goddess was protective and sitting in her show,
The very pretty one sat together with every one in the show,
The Narayani came and sat in the show with her own wish,
Removing any doubt and looking forward for salvation,
All people happily meditated there.

Nadu thazhaikkavamma manilathor thaan vazhi,
Madu thazhaikkavamma nallor migha vazhi,
Pariluula aadavarum balagarum mangayarum,
Aariyarum matharum yavargalum thaan padikka,
Munnalil moothor mozhinda thaalattai,
Innalil potra ezhutha ezhuthu adanal,
Achu koodathu adipar anegar idhu varayil,
Uchidamayachil ithai yongi padhipithar,
Katharum mathorum kalippay padippatharkku,
Chor kuthamillamal sutha prathiyayi,
Paril ullor ikkadhayai padithu thozhudu etha,
Kathavarum mathavarum kalippadaya vazhi,
Sankaranum sankarium aaru muganum thaan vazhi,

Long live all those in earth so that country will grow,
Long live good people so that cattle wealth will improve,
This lullaby which has been sung by our ancestors.
Was composed and printed by some good people so that
It can be read by all the women, children, lasses,
High caste people, others and all the people,
In the letters of today, words fail to write the praise,.
Those who are learned and others can read this lullaby,
Now without mistakes in letters and words,
All the people in this earth can salute and read this great work
And let the learned and others long live with happiness,
Long live Lord Shiva, Goddess Parvathi and Lord Subrahmanya,

Senganmal sriramar sethayarum thaan vazhi,
Panchavargal anaivarum paingiliyal duropadhayum
Alli subhdrayum anaivorum thaan vazhi,
Muppthu mukkodi devargalum vazhi,
Chor periya some suriya agni vazhi,
Narpathennayiram nalla munivar thaan vazhi,
Karkkum garuda chithar vidhyadhara thaan vazhi,
Chandiranum sooriyanum danavargal thaan vazhi,
Indiranum devargalum ellorum thaan vazhi,
Karpaga kaavum kamadhenuvum thaan vazhi,
Parpala thevum panchaksharam thaan vazhi,
Kathanodu veeran karuppan thaan vazhi,
Sangili karuppan chappani thaan vazhi,
Madan irulan vaduganum thaan vaazhi.
Pavadai rayan pala devarum vaazhi,

Let the red eyed Vishnu in the form of Rama and Sita live long,
Long live Pandavas and their pretty wife Droupadhi,
Long live Queen Alli and Subhadra, and others,
Lon live the thirty three crore devas,
Long live the moon, sun and fire which are bigger than words,
Long live the forty eight thousand good sages,
Long live that sage, Garuda who protects us,
Long live the moon, sun and other devas,
Long live Indra, devas and every one,
Long live the wish giving tree and the Kamadhenu,
Long live different islands and the holy five letters,
Long live Kathan, veeran and Karuppan,
Long live Changili Karuppan and Chappani,
Long live Madan, irulan and Vadugan,
Long live Pavadai rayan and other gods,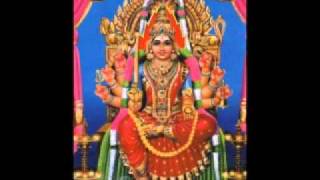 Mariamman Thalattu
Duration: 13.35 min
Views: 185886
Category: Music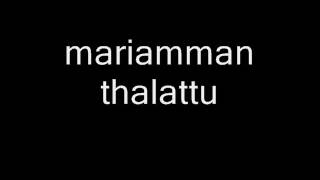 mariamman thalattu
Duration: 4.72 min
Views: 1454
Category: Music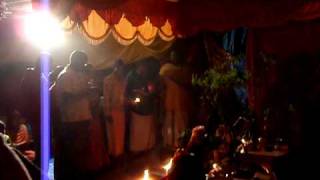 Mariamman Thalattu - Shehnai Dhol & Trance
Duration: 9.82 min
Views: 12047
Category: People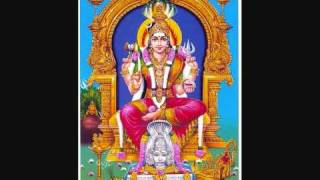 Srî Maariyamman Thalathu
Duration: 11.13 min
Views: 46331
Category: Entertainment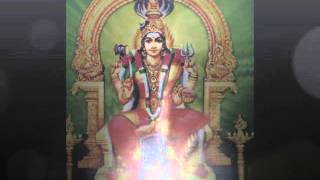 Aadi Parashakti - New Amman CD (2012) - Anoushka Appassamy
Duration: 11.40 min
Views: 10347
Category: Music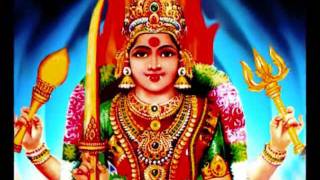 Mariamman Devotional Song Mariamman Koyilile
Duration: 4.52 min
Views: 132135
Category: Nonprofit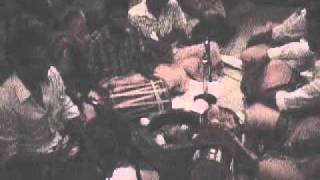 iswara- mariamman thalattu baradam style ...
Duration: 4.70 min
Views: 723
Category: Music
Mariamman Om Shakty Song.wmv
Duration: 15.22 min
Views: 36154
Category: Music
Documents : Devotional 2 : Devi
---
Documents : Devotional 2 : Sections
---
Section
Name
Source
Language
MByte
---