एकमेव द्वितीयं ।

There is only one (The God) and no second. This whole universe and every other creation is not separate from the God himself.
---
Documents : Essence : Introduction
---
Philosophy And Significance Of Idol Worship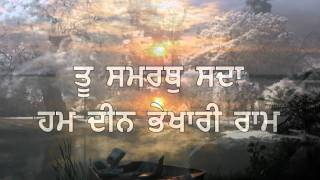 Tu Samrath Sada Hum Deen Bhekharee Ram .. Raag Bihagra
Duration: 11.75 min
Views: 940
Category: Music
Parveen Shakir s Gazal in Darbari Kanada by Radhika Chopra.
Duration: 7.90 min
Views: 116
Category: Autos
Paco De Lucia John Mclaughlin y Al Di Meola Mediterranean
Duration: 6.65 min
Views: 182
Category: Autos
Paco de Lucia Entre dos aguas 1976 full video youtube original
Duration: 5.40 min
Views: 574
Category: Autos
Naina Lagaye Ke Mein Pachhtaee Thumri
Duration: 9.83 min
Views: 33
Category: Autos
Documents : Essence : Introduction
---
Documents : Essence : Sections
---
Click any heading to sort

Section
Name
Source
Language
MByte
---